Did you know...?
In 6 steps to the desired configurator: Who, how, what?
Author: Elisabeth Sonnleitner
You don't make a configurator every day. Well, you probably don't. We've been doing nothing else for over 12 years. That's why we, as experts, are happy to provide you with advice and support and professionally implement your customized configurator.

First things first:
Who is this blog article aimed at? To companies or agencies that want to have a configurator created.
Who is this blog article not for? Companies or agencies that want to create a configurator themselves using the Combeenation configurator platform.
If you have decided to have Combeenation create a configurator for you, this usually takes place in six steps. Below we would like to explain these steps in a little more detail.
1. Curiosity and open-mindedness for new things
Are you playing with the idea of bringing the diversity of your products to life with a configurator? Otherwise you probably wouldn't be here. Congratulations on this decision, because the first step in the right direction has been taken.

2. Get to know each other
Combeenation may be a digital product, but there are people behind it. As such, we value personal contact and successful cooperation at eye level. That's why we're happy to offer you a non-binding initial appointment, during which we'll take time to answer your questions and get a feel for your products. In addition to a short introduction, we will give you an insight into the extensive possibilities of Combeenation configurators.
The purpose of this appointment is to answer all your questions in detail. We want to make sure you have a full understanding of our Combeenation configurators and their potential so you can make an informed decision.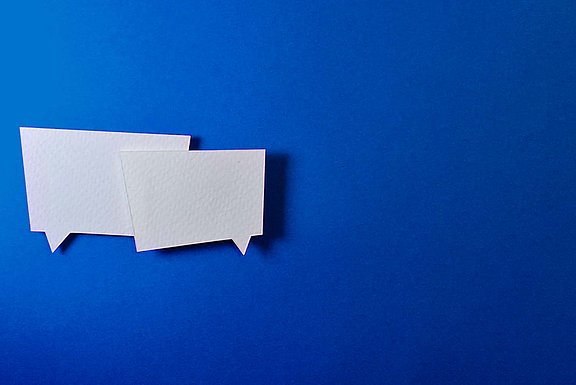 3. Workshop: Coordinate details
You felt comfortable at the introductory meeting and can imagine working with us? Then it's time to go into more depth and clarify the general conditions. In a joint workshop, we will concretize your ideas, discuss possible design specifications, and go into detail about your products and customers. Don't worry, at this point you don't have to commit to Combeenation yet. You are still in the decision phase. Have you read our blog article "Why a workshop is necessary before purchasing a configurator?"
Is it possible without a workshop?This workshop is of particular importance to us, because only through a deep understanding of your products, your target group and your needs can we deliver the best possible output for you. It is important to us that we take the time to familiarize ourselves with you and your company so that we can develop a customized solution that is perfectly tailored to your requirements. All of this is necessary for quoting purposes. We always like to compare this to building a house. Without a detailed discussion with the architect, no offer and no construction plan is possible.
4. Offer & Design Concept
We are getting closer and closer to the goal. With the knowledge we have gained so far during the workshop and the discussions we have had, we are now in a position to create a customized fixed price offer for you. In addition, we offer you a design concept, which is a simplified prototype of your future configurator. This design concept gives you the opportunity to get an idea of the customized configurator in advance.

The choice is yours - decide for or against Combeenation. We give you a solid basis for decision-making with a clear fixed price offer and an impressive prototype.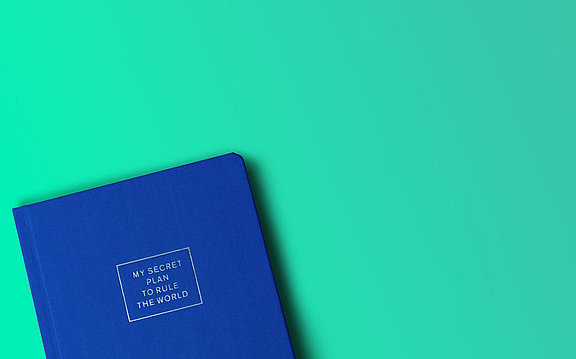 5. Implementation
Once Combeenation has been chosen, the starting signal is given and we begin with the implementation of your customized configurator. Our highly qualified experts with many years of experience are responsible for the implementation. We stay in close contact with you and coordinate continuously to ensure that you are always informed about the progress of your configurator and can provide important information quickly.

How long does it take to implement?The implementation period depends largely on the initial situation, the existing data and the scope of the project. In general, you should plan for at least 2 to 4 months to ensure a successful implementation. To make the process as efficient as possible, we recommend starting with a product variant. This way, we can ensure that the implementation runs smoothly and that the final product meets your expectations. Other product groups and functionalities can then be added gradually. Because as the saying goes, "less is often more".
6. Your personal configurator is ready
We are proud to announce that your 3D configurator is completed and now available online. But this is just the beginning of our journey together. Because with us, collaboration doesn't just stop - on the contrary: we are committed to providing you with continuous support and helping you with any requests and enhancements you may have. Together, we can ensure that your configurator is always up to date and that it delights your customers. And don't forget: Combeenation configurators can be maintained and expanded at any time.

You have become curious? Then don't hesitate any longer and let's get started together! We look forward to getting to know you personally in a non-binding initial meeting and to addressing your requirements.

Request now
FAQ
Do I need technical know-how?

No. Don't worry, when you hire us to create your configurator, you don't have to worry about technical aspects. We already have the necessary expertise and experience to meet your requirements.
What does a configurator cost?

When you hire Combeenation to create it, you can break down the cost into three areas:

Monthly service fee: As soon as a configurator is put online, we charge a small amount. This guarantees the smooth operation (security, backups,..) of your configurator. Click here for more information about the prices.
Cost per minute: This is calculated per configuration actually performed.
Configurator creation: The prices for the creation of a configurator depend on various factors, such as complexity, design and the 3D representation. For this reason, we cannot quote a flat rate without first knowing your individual requirements and wishes. We want to work transparently and seriously, therefore a prior consultation is indispensable.

One comparison that illustrates how different prices can be is buying a car. For example, if you buy a car with standard features and equipment, it will cost less than a car with additional features and customization.

However, we would like to emphasize that we can also provide you with a fixed price offer for the configurator creation. At Combeenation, we want you to be able to rely on transparent and fair cooperation with us.
Can I or my digital agency build a configurator?

Of course - with the necessary technical knowledge - you can create your configurator yourself or have it created by your digital agency. For this purpose, we provide you with our Combeenation configurator platform. If you want to create the configurator yourself, you must bear in mind that some factors may change. These include the costs, the implementation time, and the necessary technical know-how.
Can a Combeenation configurator be extended and maintained?

Our configurator system at Combeenation is extremely flexible and can be maintained, adapted or expanded at any time without affecting ongoing operations. This allows us to ensure that your configurator always remains up to date and meets your requirements. You don't have to worry about performing installations, licenses, updates or maintenance, as we take care of these tasks. This allows you to fully concentrate on your core business and not worry about the technical aspects.