THE COMPANY
Florians Hütten is a brand of Chiemgauer Holzhaus, a manufacturer of high-quality log and solid wood houses based in Bavaria. Their high-quality huts serve as leisure houses, sauna, workshops or storage. Outside of the usual home improvement store catalog products, the garden houses are supplied as a kit, directly from the manufactu
SHOPSYSTEM
The configurator was combined with the WOOCOMMERCE store system.
The challenge
Precise planning for individual building solutions
Size, materials, roof shape, floor plan and much more can be individually designed at Florian's huts. This makes planning a challenge.
How can customers get a picture of the end product before delivery?
How can the planning of personalized garden houses be made easily accessible to users without experience?
How can dimensions and necessary parameters, such as different dimensions, floor plans, shapes and appearance, be easily recorded?
The solution
Online design tool
The configurator is used by end customers to plan their personal garden house. This makes the compilation of all essential components much easier. After receiving the configuration from the online configurator of Florians Hütten, the production of a so-called factory planning or execution planning of the garden houses takes place.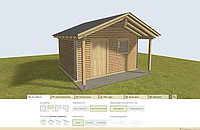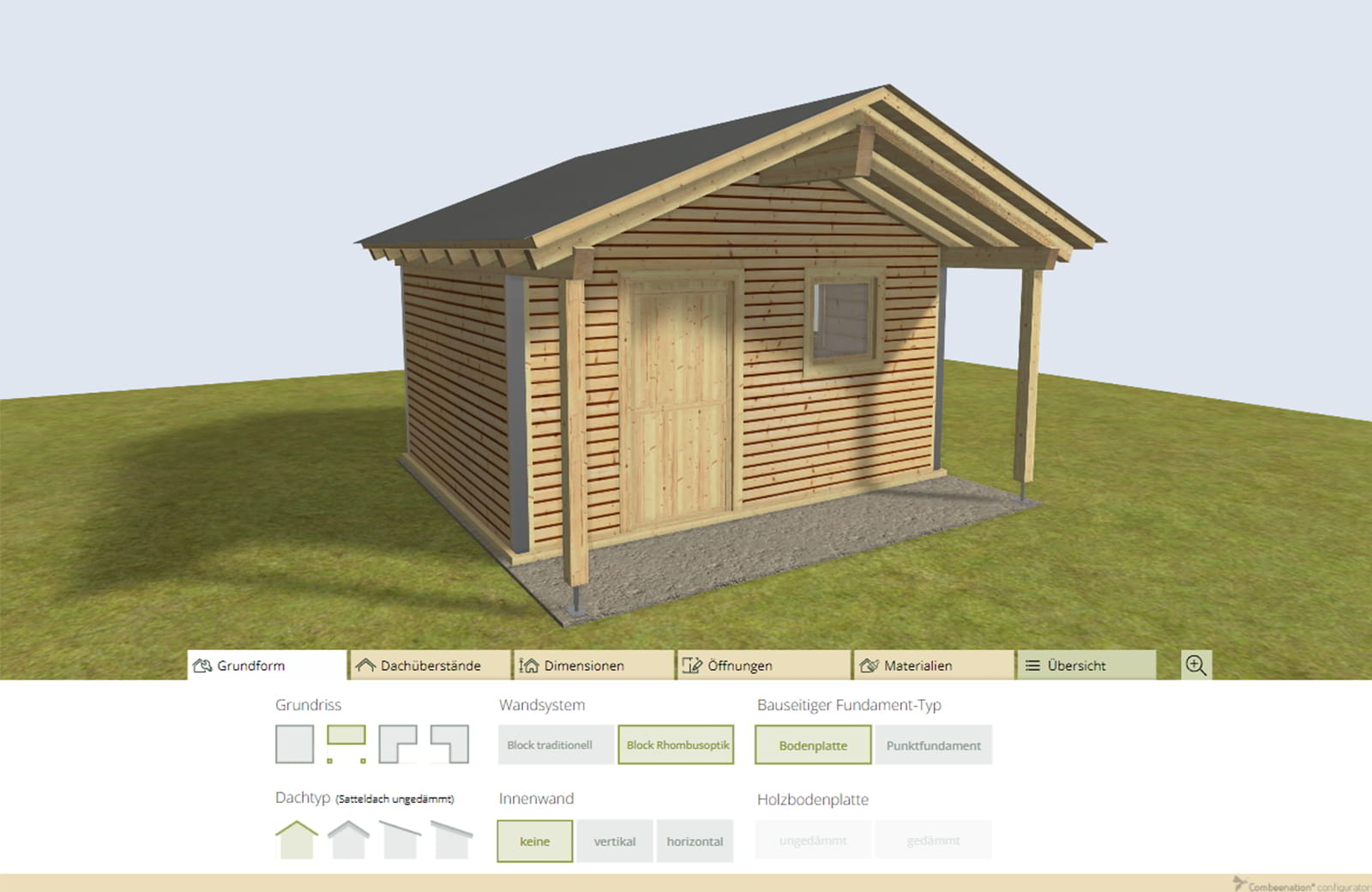 HIGHLIGHTS
Maximum user friendliness
Visualize garden hut in 2D and 3D

The product configurator scores with different view modes in 2D and 3D as well as with and without roof.
Present background information clearly

Thanks to an integrated tutorial, questions about the application are answered directly in the product configurator. This means that no previous experience is necessary. The configurator also explains more detailed information about specific parameters. Under the heading "Detailed information", users can select the area for which they have questions and search for the appropriate answer.
Preconfigured products (presets)

The selection between four different presets facilitates the configuration start. Users can choose between the themes tool shed, vacation at home, summer house modern and garden lounge. The configuration can also be started from scratch without a preset.
time saving in quotation calculation
doubling of sales in the garden shed segment
We are very satisfied with the development of our brand "Florians Hütten". The configurator allows our customers to largely plan their own design and costs.
Ignite the
sales turbo now!
Discover our configurator options now and let our team of experts advise you without obligation.

BOOK now