MEGATREND INDIVIDUALITY
What makes Combeenation so successful.
Standard and run-of-the-mill products are yesterday's news. People today expect to be able to adapt products to their personal ideas. Basically, this trend is not all that new. In the past, it was just the customized furniture from the carpenter around the corner. How can this flexibility be transferred to the network? And that, worldwide and around the clock? This is where Combeenation enters the picture: Our 3D configurators enable precisely these individually assembled products on the Internet. Customers can create their desired products in real time, changing color, material, shape and functions. During the process, they can freely view and stage the products in 3D. People experience the product before it actually exists.

Combeenation configurators are called "The sales boosting configurator", thanks to the leading technology. Every Combeenation configurator has a clear goal: to increase sales.
COMBEENATION TEAM
The people behind the technology
A lot has happened since the foundation more than 12 years ago. A team of 4 has grown into a steadily expanding team with more than 30 colleagues. A mix of different characters who are driven by a common passion: the development of extraordinary configurators.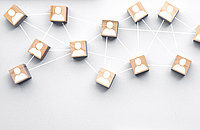 KLAUS PILSL
The first Combeenator.
Klaus Pilsl has been fascinated by technology since childhood. He programmed his first computer game at the age of 8. Nothing unusual nowadays, but a rarity 40 years ago. He was born into a family of entrepreneurs and grew up with the corresponding hands-on mentality and an economic mindset. The path from IT enthusiast to configurator developer was not far away. With a lot of persistence and passion, he pushed his vision for configurators further and further. Today is the founder of Combeenation speaker at various conferences and events where he shares his enthusiasm for configurators with interested parties.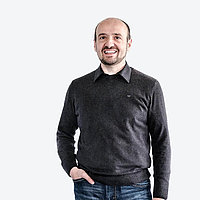 THE PROCESS
In a few steps to the dream configurator.
Do you want us to build a configurator for you? Would you like to build a configurator yourself? Here you can find out what options you have. As experts in this field, we are at your side with advice and support.
Ready to get started?
With the help of Combeenation, we were able to increase our sales in the double-digit range.
Ralph Leitner
CEO Dogsworld