THE COMPANY
No matter whether fully automated system or simple machine tool - the SPINNER automation offers you the optimal solution for your requirements. Decisive for the optimal overall system is the interaction between automation and processing machine. Only those who understand both processes are able to ensure this. SPINNER automation is exactly the right one here.
The challenge
Complex machines
Configurators are not only suitable for B2C. They also have great application potential in the B2B sector, such as at the Spinner automation. Combeenation was allowed to develop a configurator for their ROBOBOX production cell to solve the following challenges:
How can a technical product be presented in a simple way?
How can customers assemble their own machine without sales staff?
How can customers obtain price information without much effort?
The solution
Technology simply presented
The pictorial representation of the selection options enables an extremely simple ordering process. This means that even the technically complex ROBOBOX placement cell can be easily configured by the customers themselves. Technology does not always have to be complicated.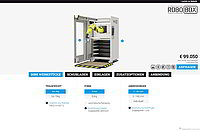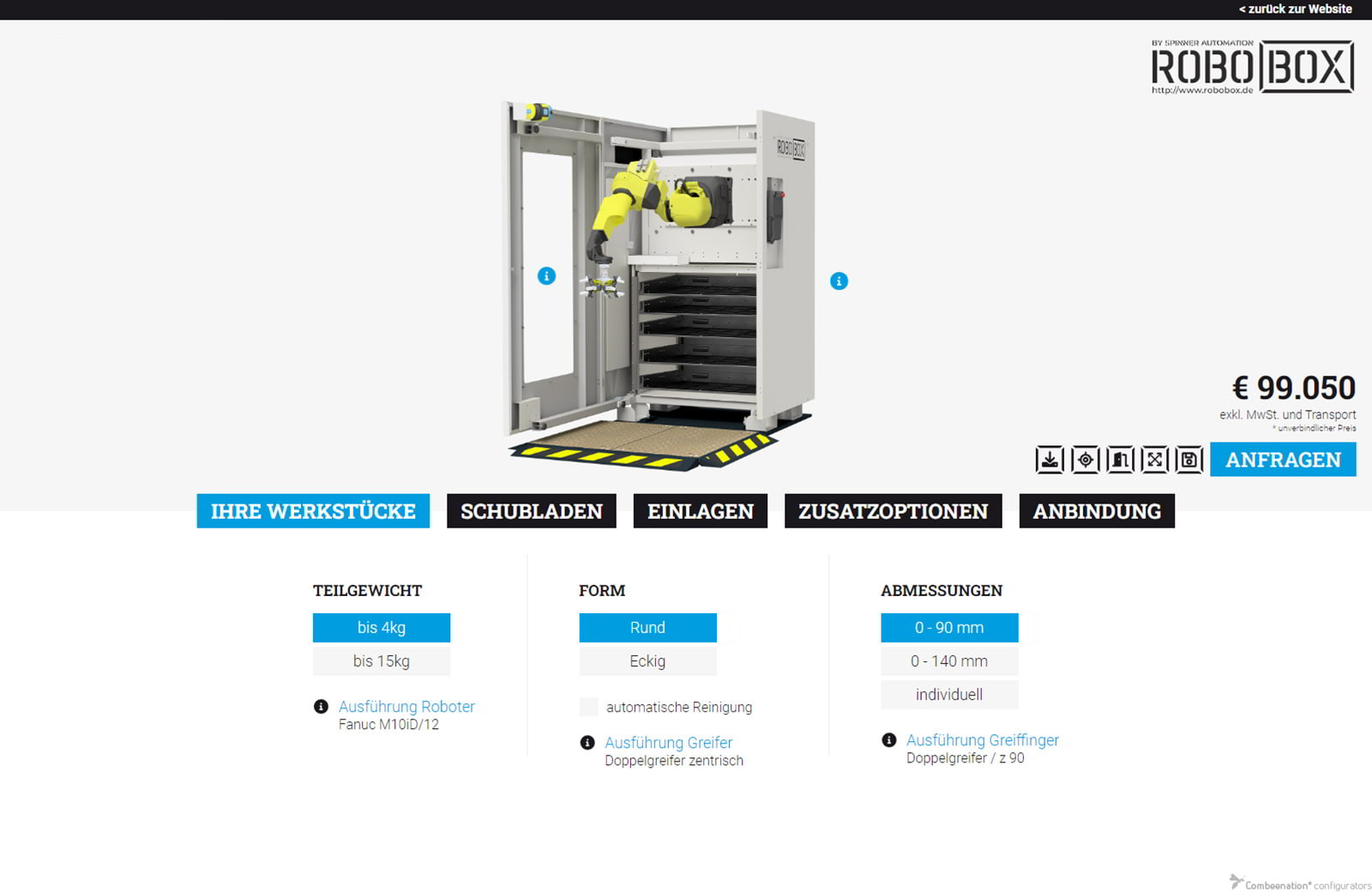 HIGHLIGHTS
User-friendliness through simple operation
Info areas

The info areas offer you space to display additional information with the help of images and text.
Automatic creation of parts lists.

Once customers have finished configuring their machine, they can generate a parts list with all the necessary data at the touch of a button.
Send request form

The finished configuration can be transmitted to the Spinner automation at the push of a button and by means of an inquiry form. This significantly shortens the sales and ordering process. This is how maximum user-friendliness works.
time savings in the quotation
Thanks to the configurator, our customers can easily configure their machine.
This has led to a significant increase in inquiries.
Get your sales up to speed now!
Discover our configurators now and arrange a no-obligation demonstration today to see their capabilities for yourself.

BOOK now