Ecommerce, AR & Co
Augmented reality in e-commerce
Author: Elisabeth Sonnleitner
How AR is changing online shopping today and tomorrow
Augmented reality is in vogue among both companies and customers. In a study by the Eclipse Group, 71 percent of respondents said they would shop more frequently on the Internet if they could use an AR application to do so. For businesses, combining reality with virtual elements opens up a wide range of possibilities. In this article, you'll learn where augmented reality is being used, the advantages AR offers in e-commerce, and how the technology, in conjunction with product configurators, becomes a powerful tool for designing a customer journey at the cutting edge.
What is augmented reality?
Augmented reality enriches the real world with virtual information and objects that extend and enhance the user's experience. AR applications can provide additional context, visualize functions, and provide direct assistance.

Various technologies are available for the perception of augmented reality. AR glasses offer the best performance, but they are expensive and usually unattractive for end users. In marketing and sales, many companies therefore rely on mobile AR apps, which turn the smartphone into an interface between the customer and the products. Websites can also become the medium of an immersive AR experience by integrating photos or video recordings. Virtual reality apps, in contrast, construct a completely virtual world. They require special VR glasses that place the virtual reality image directly in front of the user's eyes.

More than a marketing tool: Where AR is used
The ability to project virtual product models directly to the customer's later location with just a few clicks makes augmented reality predestined for the digital sale of physical products. AR applications, however, are also making more frequent appearances in other areas—for example, in industry, for training service technicians, conducting virtual tours, or remotely maintaining production facilities. In medicine, AR applications both aid the visualization of complex training content and support surgeons during operations. The diversity of application areas is also interesting for online retail. Researchers assert that the increasing spread of AR technology in all areas of life could increase its acceptance in online shopping.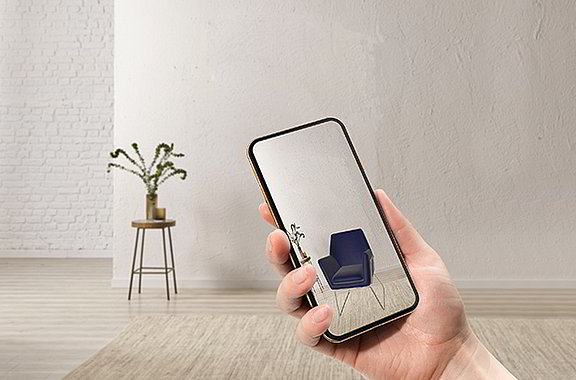 Augmented reality in online retail: Shopping 4.0?
The triumph of digital platforms like Amazon and the reorganization of value chains are increasing the pressure on smaller retailers. In the future, successful online retailers will have to find new ways to win over customers with exciting interactions and memorable experiences. Augmented reality offers a number of advantages in this regard:
Attract customers through low entry barriers: Pure VR applications often require VR glasses, while AR applications run on most smartphones and make access to the new shopping experience as easy as possible for customers.

Use gamification for customer retention: By immersing themselves in augmented reality, users are playfully immersed in the brand world and tend to build a more emotional relationship with the products.

Improve digital product presentation: AR brings the customer's living space together with the products, allowing them to engage directly with the product and experiment with different configurations.

Sell more: With augmented reality, companies bring their products directly into the living room of their customers—with positive effects on sales figures. After all, anyone who can imagine how it feels to own a product is more likely to buy it. Shopify estimates an average 200 percent increase in conversion rates when companies use augmented reality for product presentation.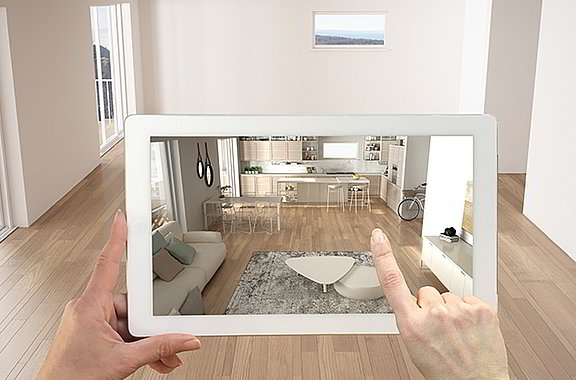 Six challenges for e-commerce—and how AR product configuration can solve them
Augmented reality is just one way to win new customers through innovative experiences and to bind them emotionally to one's own brand. According to a Salesforce study, 52 percent of customers today expect companies to offer individualized services. In retail, such individualization can hardly be achieved economically through manual processes. Product configurators enable customers to customize their products independently, make individualization scalable, and at the same time, contribute to a positive customer experience. Combeenation combines these technologies into a powerful marketing and sales tool to address pressing challenges in online retail:
Succeed in digital competition: Price is hardly an economic differentiator for most retailers anymore, given the market power of the big platforms. With an AR product configurator, online retailers offer their customers important added value and strengthen their position on the market with a modern shopping experience that they can't get anywhere else.

Increase conversion rate: Product configurators make individually customized products vivid for customers, and augmented reality brings the product directly into the home. Customers are actively engaged with the product right from the start—with significant effects on the conversion rate. With the help of an AR product configurator from Combeenation, Dogsworld was able to increase sales of individual dog crates and at the same time increase the value of the average shopping cart by 35 percent.

Handle customer inquiries: A standard set of questions makes up most customer inquiries in e-commerce, and these cost employees a lot of time: Does product X also exist in color Y? How big is product Z?

A product configurator can make many of these basic questions superfluous, because it sets a framework for the customer's design. Augmented reality provides customers with additional information, which makes such inquiries less likely.

Reduce returns: According to Bitkom, 15 percent of all orders end up being returned to the retailer. Large, complex products or those that require explanation can hardly be depicted realistically with product images and videos. There is always a gap between the product image and reality, which can make the difference between a purchase, a bad purchase, and a cancelled purchase. By giving customers a more concrete idea of the product, AR product configurators reduce the probability of incorrect purchases and returns.

Establish efficient online sales processes: Furniture and other complex products or those requiring explanation become accessible for efficient and scalable online sales only through a product configurator. The configurator becomes the salesperson and guides the customer through the sales process, while the AR component provides the user a clear picture of the product right from the start. Otherwise, only a personal consultation can achieve this.

Serve increased customer requirements: In the course of the pandemic, shopping behavior among the population has changed significantly. A PwC study showed that the proportion of mobile shoppers rose to 45 percent during the pandemic; before that, it was 30 percent. The use of AR product configurators offers these new potential users a virtual shopping experience that is very similar to offline shopping and thus facilitates their access to the product world.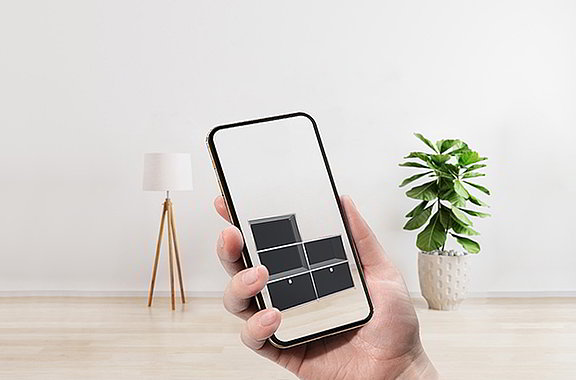 Conclusion: Designing individual and immersive shopping experiences with Combeenation
Individualization and immersion: Linking product configurators with AR experiences brings the benefits of in-store shopping into the world of online retail and thus brings potential customers closer to your brand and product world. Customers can customize products online and then view them as 3-D models directly in their own homes. This saves them the time they would have spent visiting and consulting in the store, and you reach new target groups, increase conversion rates and customer satisfaction, and reduce the rate of returns. You want to learn more about Augmentedy Reality & try it live?


This might also interest you: