Configurator knowledge
What is a Product Configurator?
Today's customers are looking specifically for products that can be adapted to their needs. In the past, this was always a matter of course at the tailor or carpenter around the corner. But today on the Internet? ... and worldwide? ... and around the clock? This is where the product configurator enters the picture. It enables exactly these customized products to be put together on the Internet. Customers can create their desired product without special knowledge and change color, material, shape, characteristics and func-tions, while they can view the product from all sides and beautifully set it in scene. They experience the product before it actually exists. The shopping experience happens at home in front of the screen.

In other words, a product configurator is a tool that allows users to customize the components and features of a product so that the final configured product meets their expectations as much as possible.
Are there other names for a product configurator?
Depending on the area of application, different terms have become established, such as variation configurator, offer configurator, online store configurator, CPQ software, configurator software or ERP configurator. The term "product configurator" is currently not yet familiar to everyone, but is gradually coming into use. It often becomes understandable if one mentions the example of the numerous car confi-gurators. In this industry, it has long been known to configure one's own individual car, i.e. to design it ac-cording to one's own wishes.
What are the possible applications?
A product configurator is interesting for all companies that want to sell variation-rich products. Essentially, it can be divided into two areas:
consumer goods: from motorcycles to lamps to beds, there are (almost) no limits to the use of product configurators. Walk through your living area and take a closer look at the items. You will quickly notice that practically all products can be customized. Be it shelves, kitchen appliances, doors, windows, garden sheds, garments....and so much more!
capital goods: Here, too, there are numerous possible applications for many companies. Customizable machines, modular control cabinets or transport systems are just a few examples that benefit from the use of a product configurator.
In the blog article "checklist configurators" you can find out whether your prod-ucts are also suitable for a product configurator.
Examples of configurators: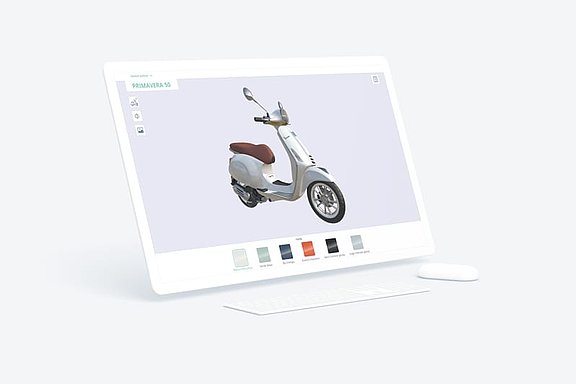 What are the advantages of a configurator?
This question would fill a separate scientific paper. In simplified terms, the benefits can be divided into the following topics.
Performance enhancement: the use of product configurators has been proven to increase sales and the conversion rate. Studies show that customization can increase sales by up to 20%. The re-turn rate can also be drastically reduced. Are these not already sufficient arguments and advan-tages for the sales department?
Simplification: products with countless product variations can be easily displayed and the work-flow is significantly simplified by seamless integration into your ERP and CMS system. The count-less catalogs and brochures can also be reduced in terms of sustainability.
Efficiency: through product configuration, individual orders can be created easily at the push of a button. Time in the sales process is optimized, as the customer deals with the product in advance. And standard customer inquiries are also minimized. Questions such as "What fits together?", "Which elements are compatible?" will be answered directly by the product configurator in the future.
Customer satisfaction: customized solutions create a shopping experience and a strong emotional bond with the product. With configurator software, your products can be presented in a unique way.
Learn more about the benefits of using a 3D configurator in an extended blog article.
How is a product configurator created?
In simple terms, a product configurator is a software solution. The complexity of the application deter-mines the complexity of the configurator. What looks more or less simple at first glance is anything but easy in its creation. The product configurator must replace the entire knowledge of the sales staff. It has to know whether individual components can be used together or whether model A is available in white,... etc. The different solution space for each product configuration, i.e. the logical set of rules for the respective product, must also be able to be digitally illustrated in the product configurator. This is because the func-tionality of the product must be guaranteed for each configuration. Configurators can be embedded in a website, an app or in the web store. Depending on the application, an interface to a CMS system (Shopware, Magento, Woocommerce,...) or an ERP system is required for perfect integration.
How do product configurators differ from each other?
Depending on the nature of the product, a distinction can be made between three main types: cosmetic, functional and parametric product configuration. It is a fundamental difference whether the product consists of static components that are individually arranged by the customer or whether the product itself can be parameterized and the dimensions of the product can be freely selected.
Cosmetic configuration
The finished product already exists and is customized, for example, with an imprint or embroidery.
Functional configuration
The product consists of static components that can be arranged individually by customers. A typical application would be the product configuration of a bicycle. The customer can choose wheels, sa-ddle, gears, ... himself.
Parametric configuration
This is the case of customized products where the dimensions are completely free to choose, such as the walls of a wooden house. Learn more about "types of product configurator" in a more extended blog article.
What does a product configurator cost?
The price of a product configurator depends largely on the functions and the complexity of the project. It would be unreliable to name a flat price here. We like to compare pricing with the purchase of a car. Every car drives from A to B. As with the product configurator, when buying a car I can choose between a small car or a luxury limousine. The type determines the price in further consequence.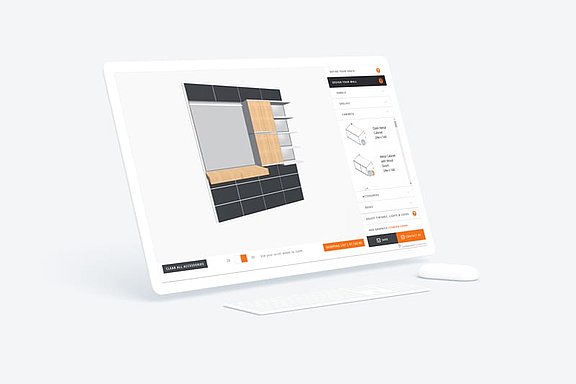 Mass Customization is here to stay
The advancing digitalization and automation of manufacturing processes, new technologies and the trend away from cheap mass products towards customized products support the spread of mass customization. A term that is on everyone's lips in connection with configurators and is gaining more and more importance.
Over 1200 configurator projects
Do you already know the Configurator Database Project? This is a platform started in 2007 on which realized configurator projects are collected. With more than 1200 entries, it is now the largest online collection of product configurators. Have fun exploring the site.
What must a product configurator be able to do?
Companies that offer configurators are a dime a dozen. What really counts is their performance. A nice product presentation is not enough, what matters is whether the product configurator sells and makes your sales go through the roof. It's no coincidence that Combeenation configurators are also known as "the sales boosting configurators".
Are you ready for your personal configurator project?


This might also interest you: